Why Mechatronics Technology?
---
Mechatronics is CCAC's signature automation systems program where students learn the integrated skills of supply chain, process technology, robotics/artificial intelligence and electrical systems. In this program, students acquire skills and knowledge in five major areas: computer programming, electrical systems, mechanical systems, robotics and additive manufacturing (3D printing). Training is relevant to several industries, including Marcellus Shale natural gas, energy and manufacturing as well as supply chain and logistics. Students benefit from a technical core set of courses that combine industry-recognized certification and a quality college education. Students in the degree program may specialize in Robotics and Artificial Intelligence, Process Technology, Industrial Electronics or Supply Chain Technology.
Graduates of the certificate program may find employment as production workers, inspectors, testers, samplers and weighers, electro-mechanical technicians or maintenance technicians. Degreed graduates may find employment as instrumentation, robotics, electro-mechanical, process, industrial maintenance, field automation, supply chain or automation engineer technicians and also have opportunities to pursue supervisory positions.
What Type of Program Are You Looking For?
Mechatronics Technology, A.S. (722.3)
The Mechatronics Technology program provides skills and knowledge in five major areas: computer programming, electrical systems, mechanical systems, robotics and additive manufacturing (3D printing). Mechatronics technicians assist the design, development and engineering staff and work closely with others to install, maintain, modify and repair mechatronic systems, equipment and component parts. Students can pursue specializations through restricted electives.
Mechatronics Technology, Certificate (723.2)
The Mechatronics Technology Program provides skills and knowledge in four major areas: mechanical engineering, electrical engineering/electronic engineering and control systems. Students who pursue this certificate will benefit from a technical core set of courses that combine industry-recognized certification and quality college education.
Nanofabrication Technology, Certificate (709)
This program involves building structures that are less than one millionth of a meter in dimension. Building on a silicon base, the nanofabrication technician uses photolithography, vapor deposition and gas diffusion to manufacture the transistors and resistors of the modern integrated circuit. Students complete their course work at the Nanofabrication Research Laboratory at the Pennsylvania State University in University Park, PA, where they are exposed to state of the art equipment and cleanroom facilities.
Polymer Technology, Certificate (724.2)
The Polymer Technology Certificate prepares students for entry-level careers in polymer manufacturing. The program provides an introduction to materials, including the history and environmental impact of materials used in polymer manufacturing. The focus of the program is on basic polymer chemistry, safety, troubleshooting and quality control methods.
Advanced technology is rapidly becoming integrated into manufacturing systems in Western Pennsylvania and the United States. Today's facilities are not only computerized - many are interconnected to other plants and factories around the globe, and are expected to respond in near-real time to fluctuations in supply chain and logistics. While strong mechanical and electrical skills are still valued, employers have reported critical demand for technicians who have experience with artificial intelligence, data analytics, the Internet of Things and cyber-physical systems.
Students interested in future-proofing their careers have the option to earn industry credentials in robotics, data science and Industry 4.0, while taking courses where they gain hands-on experience with artificial intelligence systems as they are used in actual industrial applications. As an NC3Start school, these certificates are designed and validated by industry leaders, including Festo, Trane, and the mikeroweWORKS Foundation.
For more information about CCAC's Industry 4.0 training opportunities, please contact us at [email protected].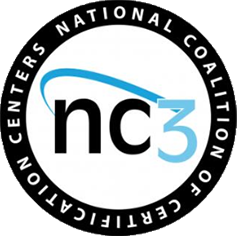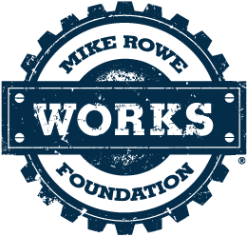 CCAC Mechatronics Partnerships
The CCAC Mechatronics program and various employers/agencies collaborate to better equip students for their careers beyond the classroom. In some instances, students visit the various employers/agencies and in other instances potential employers and industry leaders are brought to the college. This approach to education highlights CCAC's Mechatronics program philosophy of successfully preparing students in the skilled labor niche that make an immediate impact to their prospective or current employer's bottom line as well as grow personally and professionally. Our program is constantly seeking innovative and practical approaches to keep our students current with industry trends and will continue to explore opportunities to bring visitors to our students or provide exposure in the field.
Learn More
Mechatronics Program in High School
The CCAC Mechatronics program is poised to jump-start your future education and career with MEC 100 & MEC 102 by offering courses in high school. MEC 100 and 102 are geared for students entering their junior or senior year at school. Sophomores with a strong math aptitude may consider enrolling in the courses as well.
Learn More
When I joined CCAC, I had the opportunity to train students to be the employees I would have loved to have hired: students with a passion for dissecting devices, seeing what happens and hacking together awesome solutions.