CCAC Recognized as a Sustainability Champion by Johnson Controls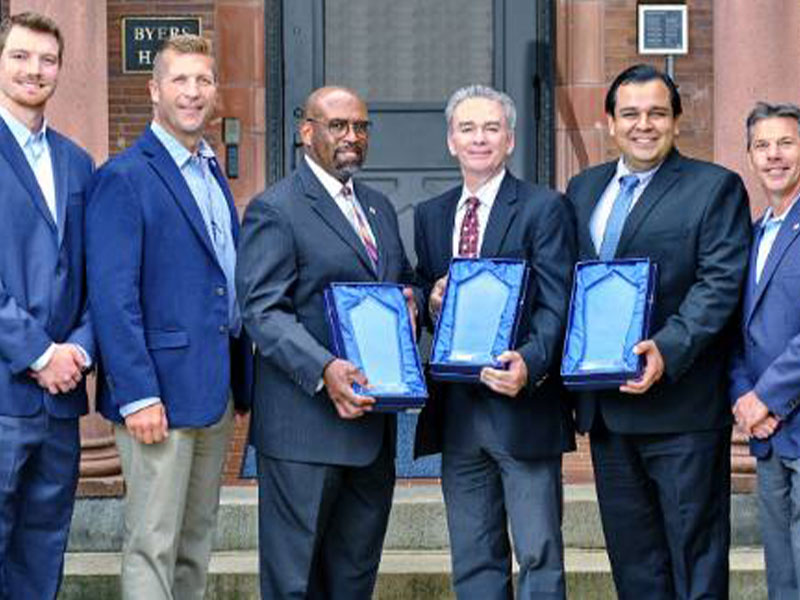 Pittsburgh
Johnson Controls Inc. presented the Community College of Allegheny County (CCAC) with a Sustainability Champions Award in recognition of the college's commitment to creating a more sustainable future for communities and increasing the focus on reducing carbon emissions.
"We are honored to receive this recognition. Our ongoing partnership with Johnson Controls has powered our mission to provide our students with a campus that is healthy, sustainable, and digitally connected, allowing us to invest in a smarter campus that will safely and sustainably welcome generations of future students," said Carlo Vazquez, CCAC vice president and chief facilities officer.
Over the past eight months, CCAC and Johnson Controls have implemented a smart campus solution project on CCAC's campuses (North, Boyce, Allegheny, South and West Hills Center). The project involved upgrading the HVAC system to provide healthier indoor air quality and implementing new collection data points, new LED lighting and an AI-powered building automation system. These changes are improving the student experience, and at the same time, transforming CCAC into a more sustainable campus.
"Through its smart campus initiative, the Community College of Allegheny County is helping to set the standard for sustainability in higher education," said Mark Altsman, vice president and area general manager, Mid-Atlantic, at Johnson Controls. "By deploying groundbreaking IoT technology, CCAC has gained the insights, flexibility, and efficiency to reach its goals and deliver an outstanding student experience. We are proud to collaborate with the entire CCAC leadership team who are so deserving of this recognition."