CCAC Announces Google TechWise Graduating Class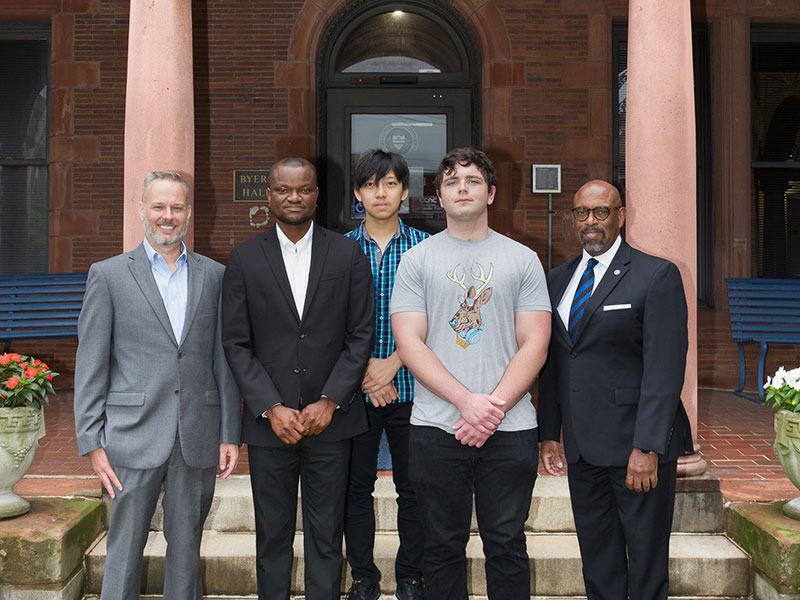 Students from the Community College of Allegheny County (CCAC) celebrated their graduation on Sept. 6 after completing the TechWise program, sponsored by Google. The college's first cohort for the 18-month elite program included 23 student participants selected as part of only 120 students chosen nationwide.
"We are proud of all the students in Cohort 1 for their dedication and hard work. This program offers an amazing opportunity for CCAC's technology-focused students. We are very grateful to Google and TalentSprint for continuing to consider CCAC students as part of the selection process," said Michael Rinsem, CCAC Endowed Professor for Technical Curriculum.
The graduates include the following CCAC student participants: Ahmed Albahboh, Marwa Alkhafaji, Norman Bernardi, Lahlou Bordjah, Ashley Butela, Eja Courts, Amy Ciuffoletti, April Gilmore, Isaiah Hall, Thu Htun, Nicholas Hunter, Peter Itodo, Fionnlagh Jones, Xiaohong Li, Amina Malik, Chapin Meny, Fatih Ozen, Mehmet Ozen, Kumari Regmi, Sri Vaishnavi, Devi Singari, Monica Tuttle, Michael Visay and Daniel Zombek.
TechWise is a diversity, equity and inclusion program offered by TalentSprint and supported by Google. This 18-month program identifies and empowers capable students from underrepresented groups in select colleges to get ready for high-growth tech careers. Participating students engage with TalentSprint's experienced faculty and work with Google mentors to blend their academic knowledge with hands-on experience to build technical expertise, soft skills and the tools necessary for the corporate world.
A partner with TechWise since January 2022, CCAC is one of four participating community colleges in the nation for Cohort 2, which includes 11 students who began the program in March 2023. The TechWise program is fully funded by Google and provides 100% free tuition, along with an added scholarship of $5,000 to help students take care of basic expenses so they can focus on learning.