National Industry Publication Features CCAC's Community Partnerships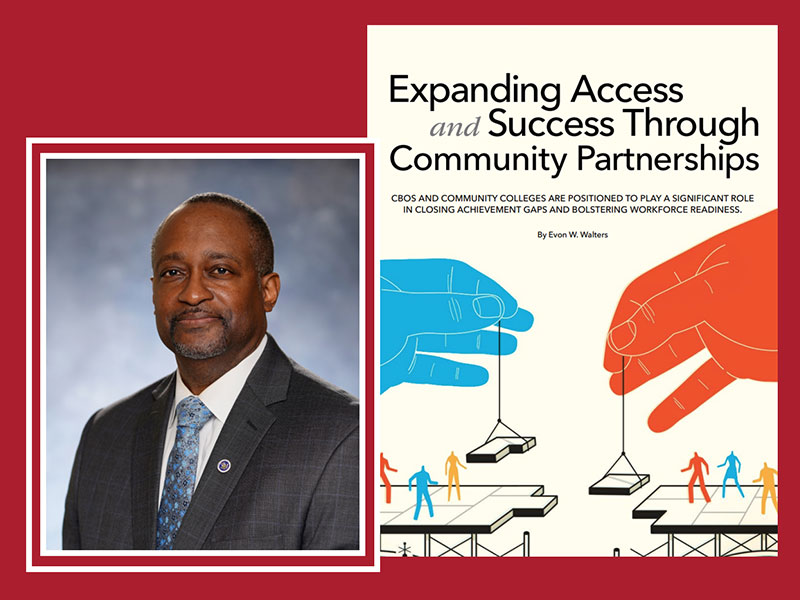 Pittsburgh
Dr. Evon Walters, CCAC Northwest Region president, has authored an article about CCAC's community partnerships for a national industry publication. "Expanding Access and Success Through Community Partnerships" appears in the fall 2022 edition of Trustee Quarterly, which is published by the Association of Community College Trustees.
In the article, Dr. Walters emphasizes that community-based organizations serve as an ideal partner for community colleges thanks to their deep understanding of the issues, barriers and needs of their surrounding communities. By way of example, he outlines CCAC's high-impact partnership with the local nonprofit Neighborhood Learning Alliance (NLA).
Together, CCAC and NLA run the High School U initiative, whose five-year dual enrollment program has achieved a ninety percent success rate across student participants. Sharmyn Straughters, director of CCAC's Homewood-Brushton Center, is quoted in the article as one of the partnership's key architects. "It is about transformative learning and education, where it primes, positions, and supports the launch of disadvantaged and underrepresented populations into life-changing careers that would otherwise be inaccessible," Straughters says.
Click here to read the full article