CCAC honored by Governor and First Lady Wolf as a Pennsylvania Hunger-Free Campus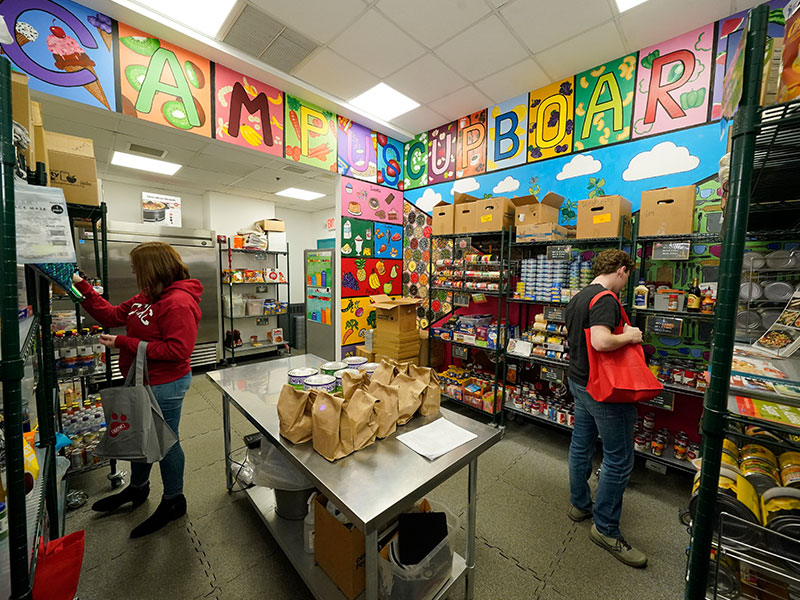 Pittsburgh
The Wolf Administration has recognized the Community College of Allegheny County (CCAC) as a Pennsylvania Hunger-Free Campus. The designation honors CCAC "for its dedication to alleviating hunger among college students."
In a letter to CCAC, First Lady of Pennsylvania Frances Wolf thanks the college for all it is doing "to support the needs of Pennsylvania's postsecondary learners," stating, "Pennsylvania students are our biggest asset, and we must do all we can to properly support them as they pursue careers that will benefit them, their families, and the entire commonwealth."
To advance student food security efforts across the state, the Pennsylvania Office of the First Lady and the Department of Education have piloted the Pennsylvania Hunger-Free Campus initiative. The initiative includes building a coalition of colleges and universities focused on addressing hunger and other basic needs for their students; creating opportunities for connection among student hunger advocates; providing resources and strategies for campuses; and supporting opportunities to apply for grants related to addressing food insecurity.
CCAC's Campus Cupboards are located at the four CCAC campuses and the West Hills and Homewood-Brushton centers to ensure that students who are in need of food assistance, regardless of income, can receive nutritious food at no cost. The pantries are made possible through partnerships with the Greater Pittsburgh Community Food Bank, and ongoing support from the food bank and campus food drives keeps the cupboards supplied with a variety of canned goods, soup, pasta, and other nonperishable foods, as well as household items. Several of the pantries also offer fresh produce in season from the campus gardens.
"Food insecurity is one of the hidden barriers that affects college students nationwide. For an institution which serves a high percentage of first-generation and economically challenged students, CCAC is committed to eliminating barriers to enable students to achieve their full potential," said Dr. Quintin Bullock, CCAC president.
The Wolf Administration's recognition qualifies CCAC to apply for additional funding under the PA Hunger-Free Campus grant program.