Meet the Faculty: Laura Locke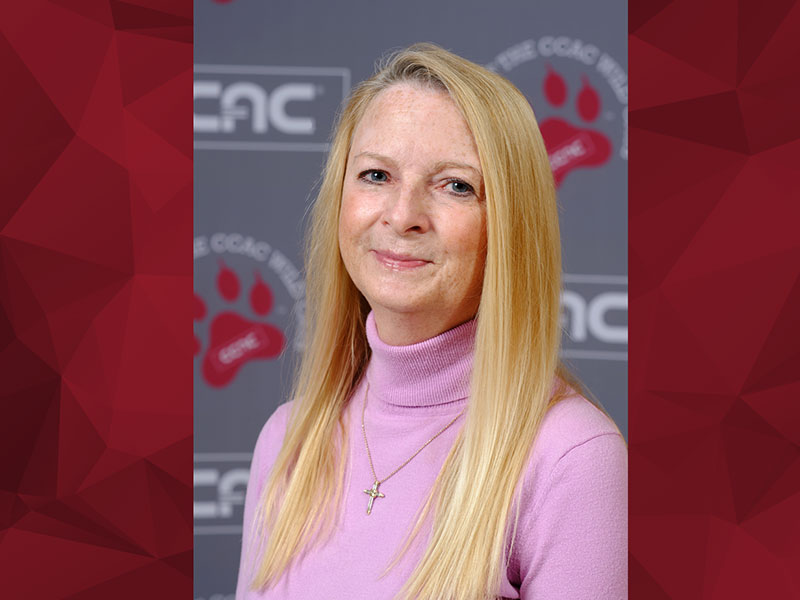 Title
Associate Professor of Diagnostic Medical Sonography
Program Director, Diagnostic Medical Sonography
Courses Currently Teaching
Advanced Vascular Ultrasound
Intro to Clinical Experience: Patient Care & Ethical/Legal Issues
Ultrasound Instrumentation & Quality Control
Vascular Ultrasound
Most Memorable CCAC Experience
I have too many memorable CCAC experiences to mention. I am fortunate to be a graduate of the CCAC Diagnostic Medical Sonography program. For many years, I worked indirectly for CCAC as a clinical site preceptor. I had the opportunity to work as a clinical coordinator in the past and now as the program director. As you can see, CCAC has been a great part of my life!
Why I Teach What I Teach
I fell in love with sonography many, many years ago when I had the opportunity to rotate through this modality. I immediately knew this is what I wanted to do. I knew at that time that if I ever got a chance to go back to school, I'd go back for sonography. Three years later, I had the opportunity to start at CCAC! I'm still doing it after several decades.
Something People Might Not Know About Me
I live on a farm. I love my family, animals and all sports, especially golf. The one thing people might not know is I talk to the wild animals that come to my backyard to eat. The deer, turkeys, and ducks know my voice. At times, they'll come running and be a few feet away when I put the corn out. On rare occasions, when I didn't get a chance to put the corn out, the deer will give me the old "stink eye," staring me down through the kitchen window. I then go out immediately and make them happy.
Favorite Quote
"Excellence can be obtained if you care more than others think is wise, risk more than others think is safe, dream more than others think is practical, expect more than others think is possible." -Attributed to Vince Lombardi