Meet the Faculty: Norman Johnson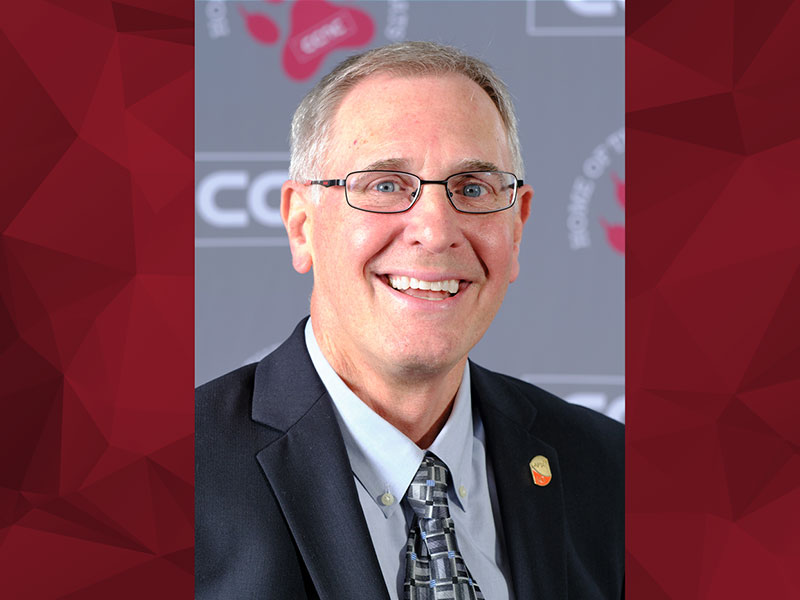 Title
Professor and Coordinator, Physical Therapist Assistant program
Courses Currently Teaching
Basic Life Support
Physical Therapy Principles & Procedures 1
Physical Therapy Professional Exploration
Specialty Topics in Physical Therapy
Most Memorable CCAC Experience
Receiving notification on April 4, 1990, that the PTA program received initial accreditation from the American Physical Therapy Association Commission on Accreditation in Physical Therapy Education, followed by attending the graduation of the first class on June 10, 1990.
Since the inaugural class of 31 students, more than 840 students have graduated from the program. Most notable are three graduates: Carol (Porco) Stokes (1996), Mary Wardrop (2003) and Rebecca (Stevens) Shakoske (2014), who have returned to work in the PTA program-where they have each made significant contributions.
Why I Teach What I Teach
I enjoy the opportunity to transfer knowledge that, if properly applied by the student/graduate, may aid in the patient's recovery from injury or illness.
Something People Might Not Know About Me
I am the oldest of seven children in my family. We are all first-generation college educated.
After graduating from high school, I worked from 7:00 a.m. to 4:00 p.m. installing truck covers and running boards. Then I worked from 5:00 p.m. to 11:00 p.m. as a short order cook. I did this for six months prior to joining the U.S. Navy, where I served for six years on active duty. While on active duty, I was trained as a hospital corpsman and as a physical therapy-occupational therapy technician. I also took advantage of the opportunity to attend college and learned firsthand what is was like to be a working, full-time adult learner. After my discharge from active duty, I used the GI Bill to attend the University of Pittsburgh to earn my physical therapy degree.
I've also been a student at CCAC along with my two daughters. I completed the Massage Therapist certificate program in 2002. My oldest, Holly, took classes here while she was in high school. Erica studied liberal arts and sciences, graduating with her associate degree in 2018.
I am currently completing my second term on the CCAC Educational Foundation Board of Directors.
Favorite Quote
"Education provides opportunity; however, there are no shortcuts to obtaining education." -Norman Johnson