Meet the Faculty: Kimberly Rogers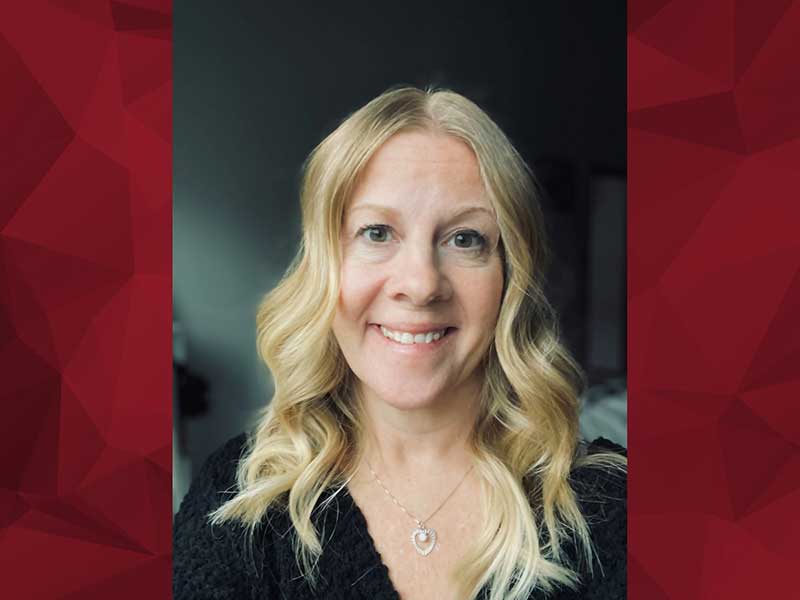 Title
Professor of Nursing
Department Head, Nursing, South Campus
Courses Currently Teaching
Adult Health Concepts for Nursing Practice
Basic Health Concepts Nursing Practice
Foundation & Health Promotion Concepts for Nursing Practice
Most Memorable CCAC Experience
There are many, but three come to mind.
The first is converting our Nursing curriculum from face-to-face, hands-on teaching to online hybrid teaching over spring "break" in March 2020. The faculty worked tirelessly on a multitude of options to make sure that our students received essential instruction in order to progress in the program. The class of 2020 graduated two months later. Without the dedication to our students and the patients that we care for, this would have been impossible.
The second was delivering "live simulations" for our first-year students in skills lab. These simulations allow students to develop and practice real-time clinical judgment in a safe learning environment. Imagine the students' surprise when they pull the curtain back to assess their patient and it's their instructor in the patient bed! I am blessed to work with such creative, intelligent and hardworking colleagues.
The last was participating in the Nursing Pinning ceremony at Heinz Field in 2022. It was a beautiful day in our lovely city to celebrate our graduates and their bright futures.
Why I Teach What I Teach
I love being a nurse and need to make an impact on the patients that we serve. I want to help our students be stellar nurses. I enjoy working with dedicated students who make short-term sacrifices that will allow them to change the trajectory of their lives. It is very rewarding to see CCAC Nursing graduates providing exceptional care to our community while continuing their educations, traveling and purchasing their first homes. Our graduates are role models for their families and future generations of nurses.
Something People Might Not Know About Me
I met my husband in college at Case Western Reserve University. He is a nurse for AHN Emerus. We have two children, both of whom are in college. My family means to world to me.
Favorite Quote
"I can do all things through Christ who gives me strength." -Philippians 4:13