CCAC Educational Foundation Announces New Board Member Appointments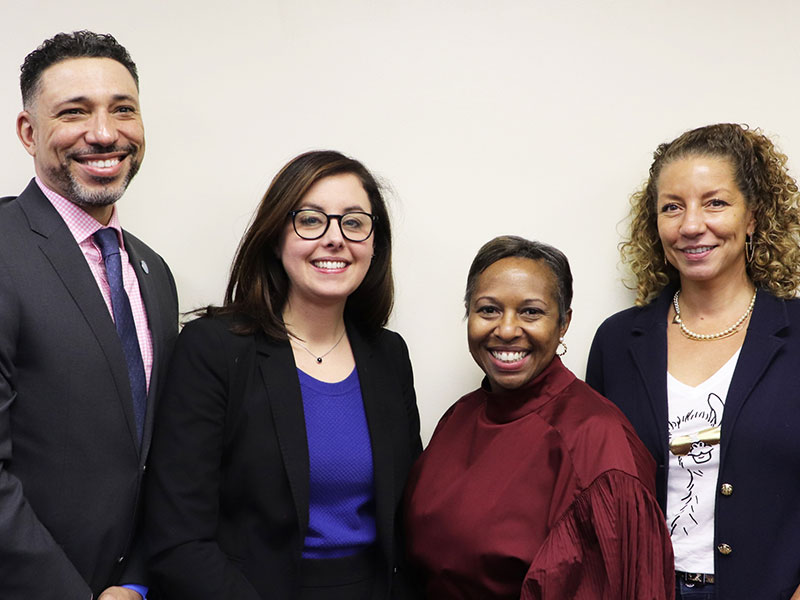 Pittsburgh
The Community College of Allegheny County (CCAC) Educational Foundation has named the following new board members: Lisa Haley, market executive, Middle Market Banking Western Pennsylvania, JPMorgan Chase & Co.; Mary Kiernan, president, Actual Size Creative; Kelly Neal, shareholder, Buchanan Ingersoll & Rooney PC; Dr. Andre Samuel, founder, president and CEO, The Citizen Science Lab; Fantasy Zellars, CEO and president, Bounce Marketing & Consulting.
The new appointees will serve in various capacities to forward the foundation's goal of supporting CCAC's mission by creating awareness; advocating on behalf of the college; and raising, managing, and distributing funds.
"We are excited to welcome our new board members and their support of the foundation's commitment to making life-changing opportunities possible for CCAC students that will ultimately impact the community and our region's workforce as a whole," said Jamie McMahon, CEO, CCAC Educational Foundation.
As the fundraising and benefactor arm of CCAC, the Educational Foundation seeks to create connections within the wider community to ensure the ongoing viability of the college. Through the generous support of donors, the foundation provides vital scholarships and programs to support students in need.